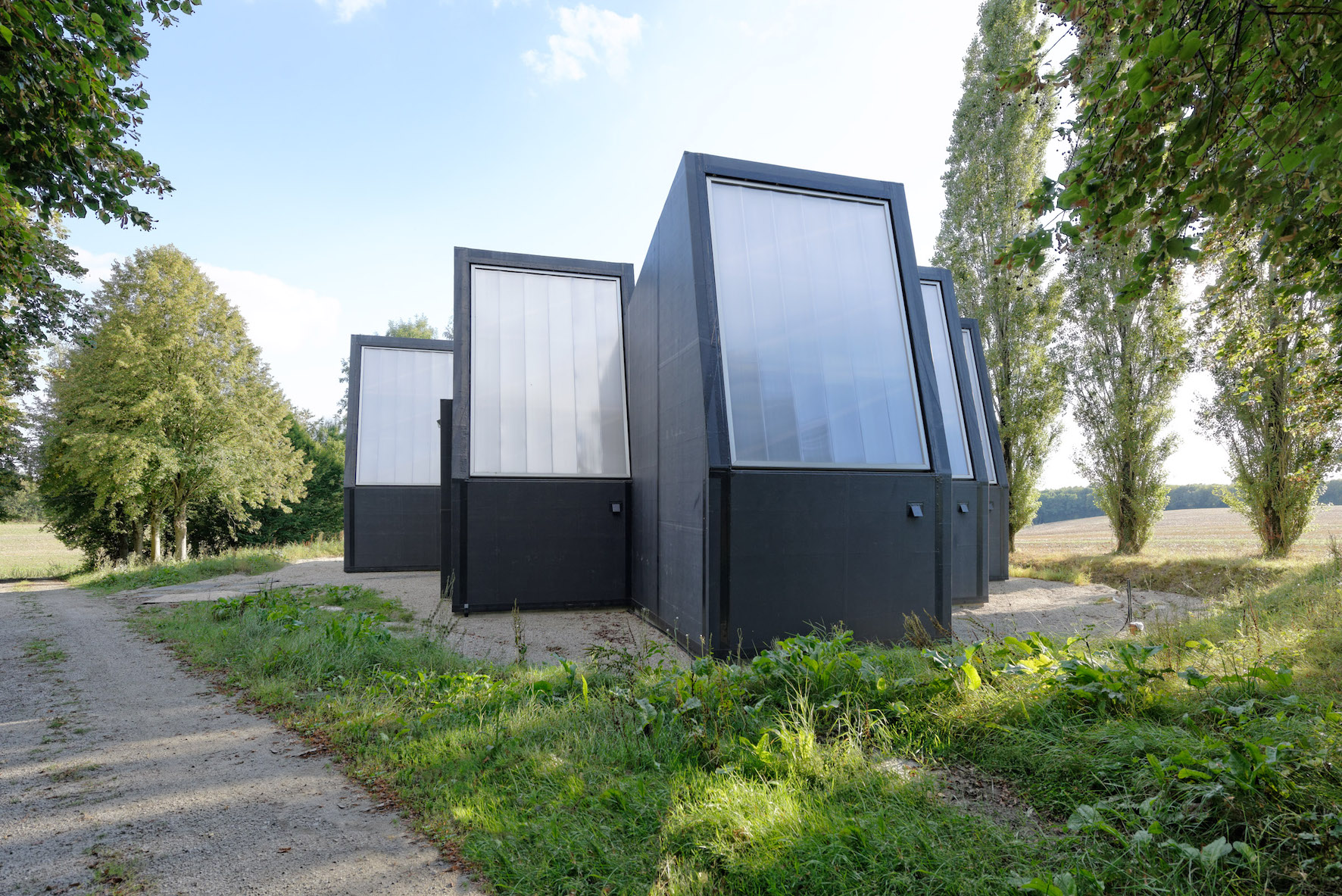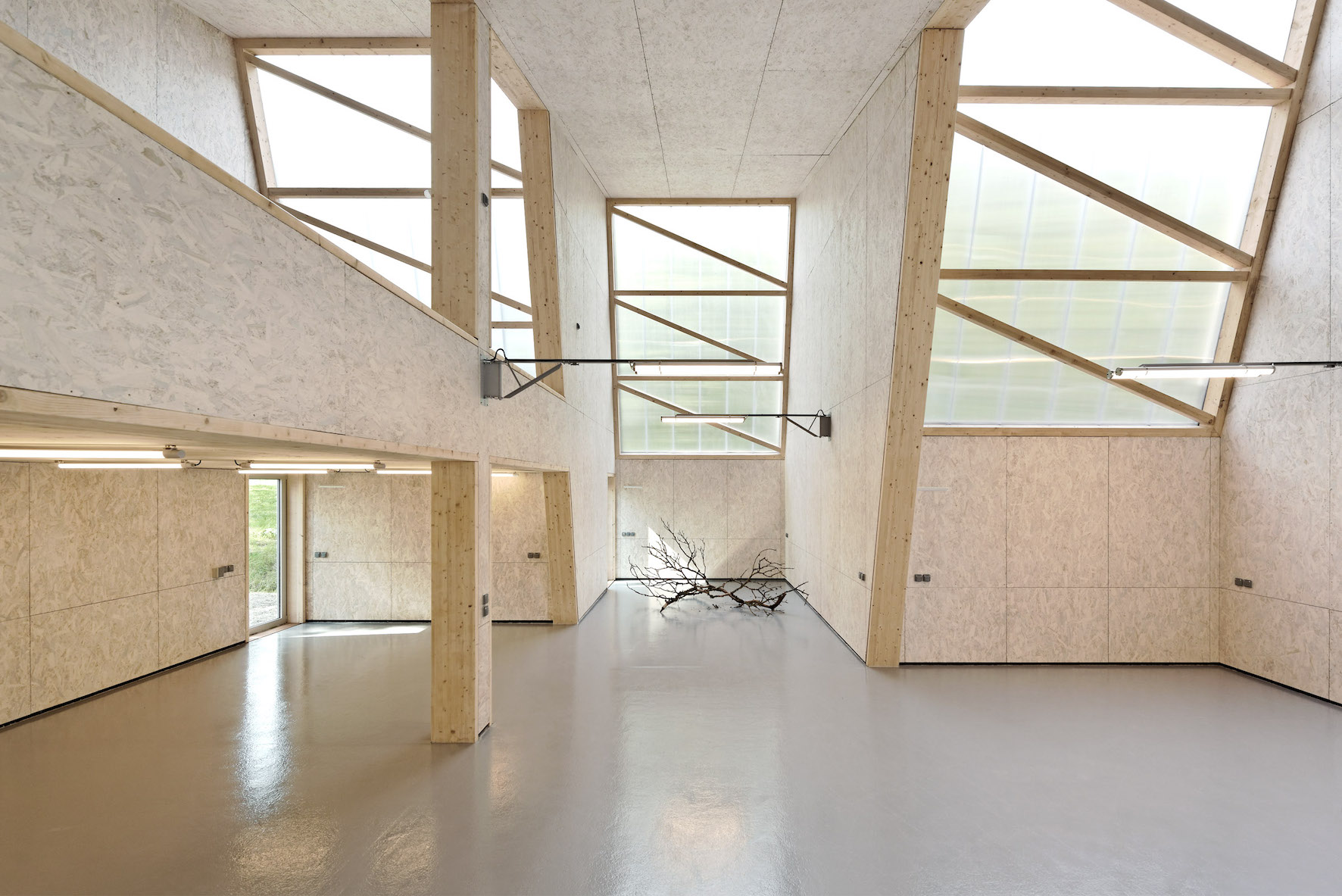 Our project The Good, the Bad and the Ugly, Jean-Luc Moulène artist studio, has been nominated for the EU Mies van der Rohe Award.
More info in 🇬🇧 here and in 🇫🇷 here.

---
DEZEEN AWARDS / EXHIBITION DESIGN

Our project The Golden Age of Grotesque, for the 2022 exhibition Paula Rego. There and back again. at the Kestner Gesellschaft in Hannover, has been shortlisted for the Dezeen Awards in Interior Design, Exhibition design category.
More info here.

---


Group show presenting the latest acquisitions of the Portuguese State's collection of contemporary art, with our work Delete Yourself (2018). Castelo Branco, Portugal.
More info here.

---





Talk and screening of the film shot in Beirut "Canary in a coal mine", part of the series Exploring dead buildings at MUDAC, during the study day "La politique de la ruine", on June 10 2023, organised by Marco Costantini in the context of the exhibition "Beirut, le temps du design".
More info here.

---


Me como el mundo is a temporary mobile installation designed for the Concéntrico Architecture Festival, in Logroño, Spain.
More info here.

---
EXPLORING DEAD BUILDINGS – RUINS OF THE FUTURE

Screening of a preview of the film shot in Beirut, Lebanon, in February 2023, about the dilemna between existence, resistence and freedom ; the latest of the serie Exploring Dead Buildings.
Presentation and open discussion with French architect Marc Leschelier and American curator Troy Therrien ; moderated by Pelin Tan.
More info here.

---
ENTANGLED THINKING / CLOUDING SOUNDS

In the context of the exhibition EXIST/RESIST – Works by Didier Fiúza Faustino: 1995–2022 at the maat - Museum of Art, Architecture and Technology
A two-day programme with international speakers and sound performers whose works are focused on the body under normative design and the colonial paradigm. From design practice to social realm: how "form" in certain socio-spatial conditions has been shaped and acts as an agency.

With Elias and Yousef Anastas, Carla Cardoso, Francisco Díaz, Ana Naomi de Sousa, Piny, Radio Al-Hara, Françoise Vergès, Mark Wigley and Didier Fiúza Faustino. More info here.

---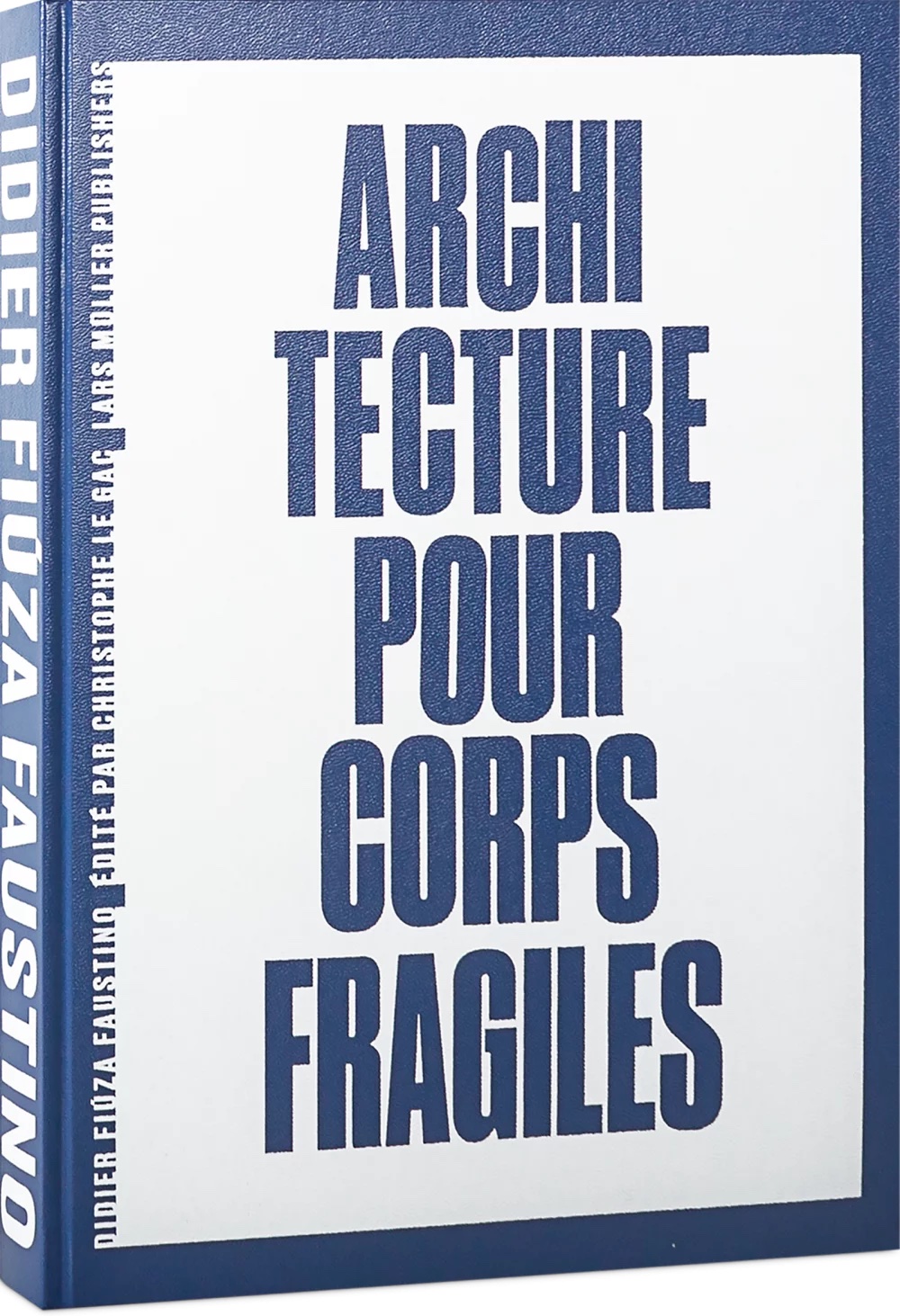 Architecture for disquiet bodies

A monographic book as manifest. Edited by Christophe Le Gac, with contributions by Marie-Hélène Fabre, Christophe Le Gac, Pelin Tan, Troy Therrien, Rirkrit Tiravanija. Design: Thibault Geoffroy. 21x28 cm. 352 pages, 214 illustrations. Hardback. 2022. Lars Müller Publishers.
Available in English (isbn 978-3-03778-712-0) / Disponible en Français (isbn 978-3-03778-713-7).
⇒ Book launch in Tokyo at Post Architecture Books, November 15, 2022 - 7:00 pm
⇒ Book talk in Porto at Circo de Ideias, with Filipa Ramos, December 12, 2022 - 6:30 pm


⇒

Book talk in Paris at

Volume bookstore

, with Christophe Le Gac, January 19, 2023 - 7:30 pm


---
Paula Rego. THere and back again / scenography 28/10/22 - 29/01/23

Exhibition design of the first institutional show of Paula Rego in Germany, curated by Alistair Hicks and Adam Budak, at the Kestner Gesellschaft.
Associated event: talk with Didier Fiúza Faustino and Adam Budak on December 1st 2022 at 6:30 pm. More info on the exhibition here and on the lecture here. Full article on our main page.


---
EXIST/RESIST / retrospective exhibition

A retrospective exhibition at the MAAT – Museum of Art, Architecture and Technology, Lisbon, Portugal, showing more than 25 years of practice as well as new works, at the crossroads of art, architecture and design.
Curated by Pelin Tan. On the invitation of Beatrice Leanza. With the support of the French Embassy in Portugal and the Institut Français.
More info here.


---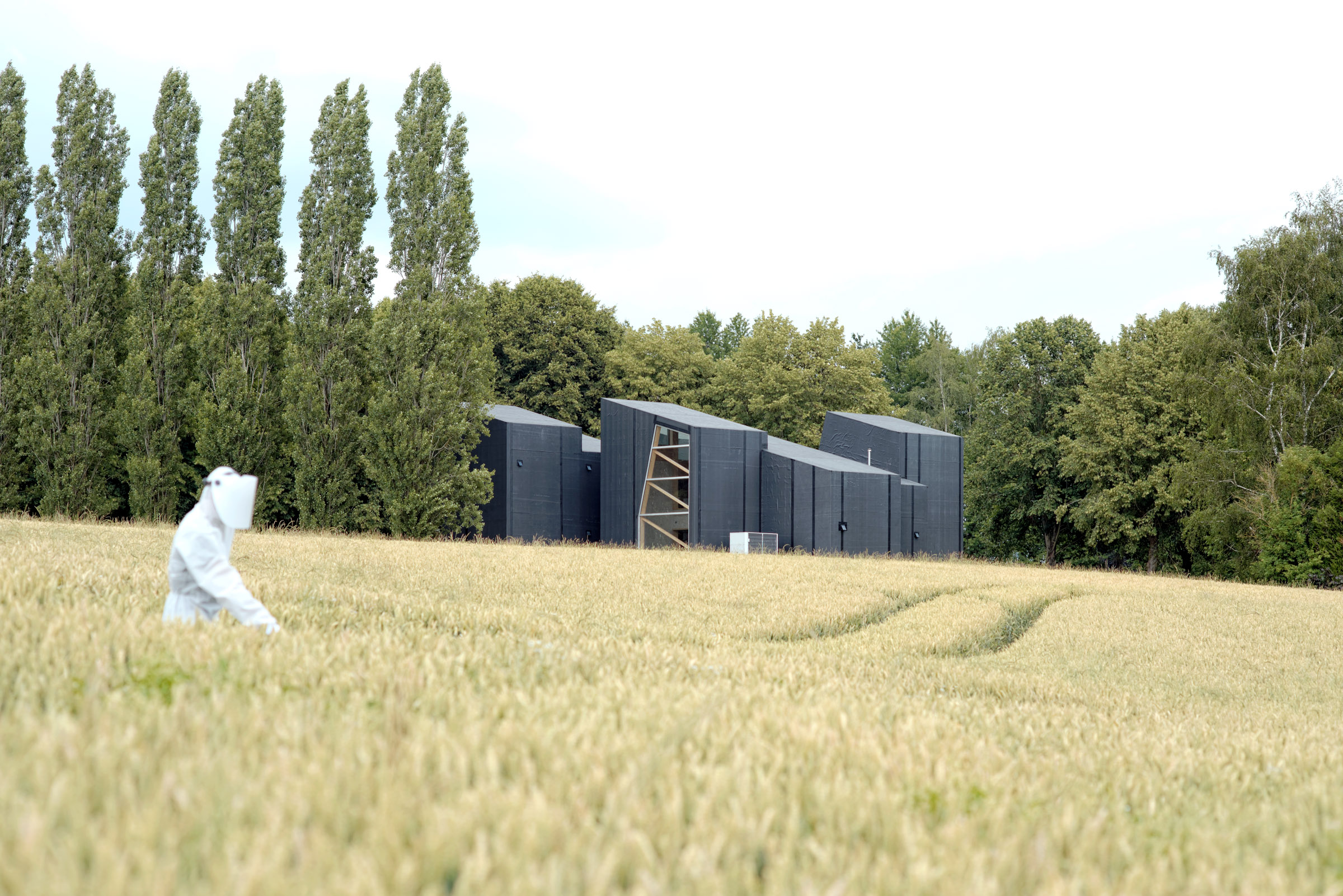 The Good, The Bad and The Ugly
---
Del museo real al museo imaginado / Group show

The film Exploring Dead Buildings 2.0 is currently on view in the exhibition Del museo real al museo imaginado, at the Museo Nacional de Bellas Artes (MNBA) in La Havana, Cuba. In this exhibition, showing five different visions of what could be a museum for contemporary art for Cuba, Didier Fiúza Faustino's work is displayed in a special section devoted to Art schools, along with works by Gabriel Orozco and Héctor Zamora, among others.


---
vivre l'habitat / group show


Didier Fiúza Faustino's work A Home is not a Hole (2016) is part of Vivre l'Habitat, a group show organized by Open House and curated by Simon Lamunière, that showcases 35 pavilions including ones by Andrea Zittel, Atelier Van Lieshout, Matti Suuronen, Marcel Lachat, and Frida Escobedo, among others.
"Throughout the summer, the exhibition allows visitors to discover 35 pavilions, mobile constructions, livable sculptures, tiny houses or spaces evoking the theme of habitat in all its forms." Open House. More info here

Image: Francisco Nogueira

---
Didier Fiúza Faustino is among the 100 winners of the FD100 Award
"The only design prize in France rewarding the international action of its creators, has set itself the task of selecting the 100 objects (furniture, decoration, etc.) and interior design projects (hotels, shops, restaurants, etc.) that make French design stand out in the world." Le French Design
English Press kit
here
.
---