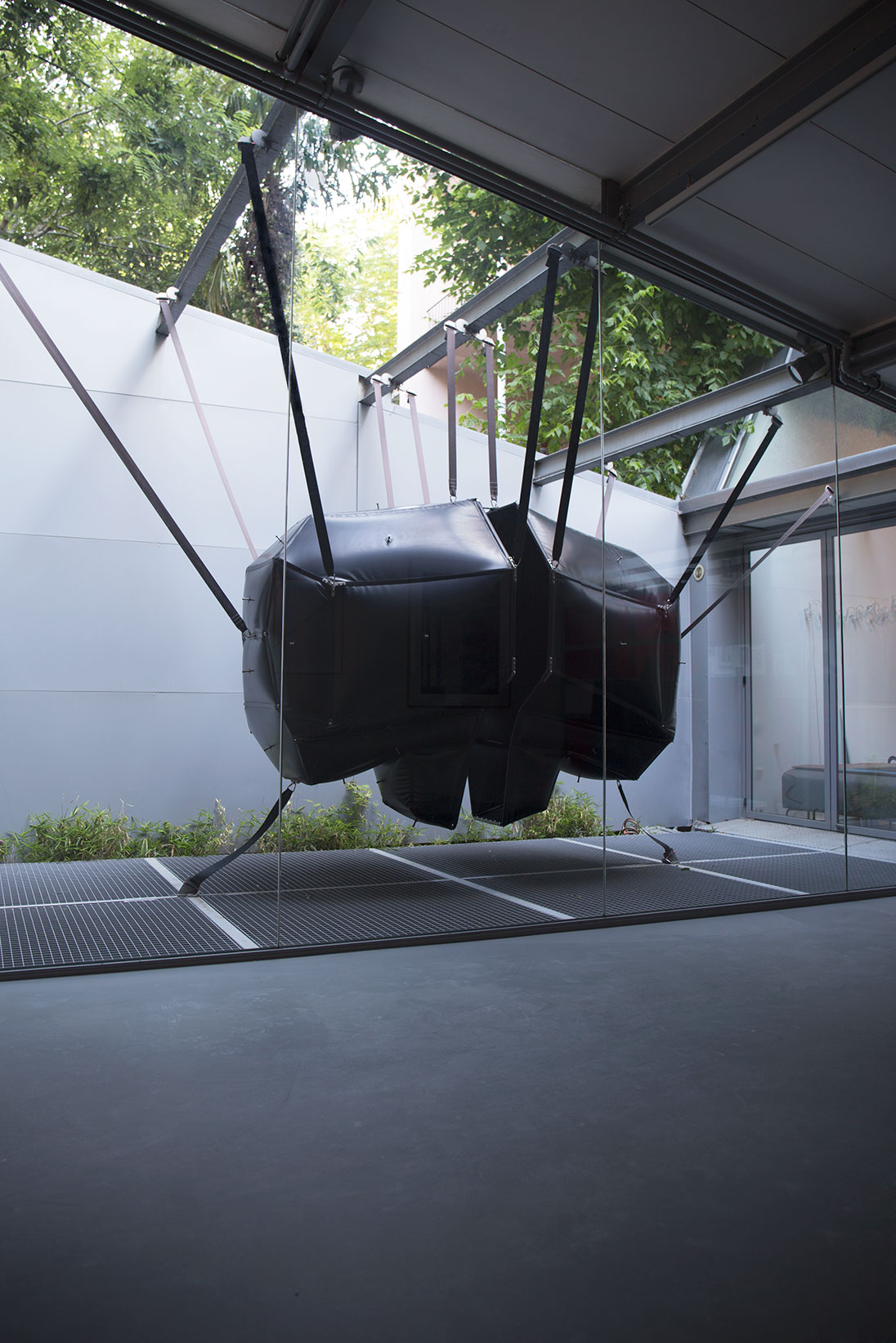 ZENTRAL NERVEN SYSTEM
2006

Dimension
2.5 x 1.2 x 1.8 m | 18m²
Material
Black polyurethane on a black coated aluminium structure, straps, air

An inflatable room inside a private house, "Zentral Nerven System" is a micro-architecture where people can meet, talk and think. It creates a cosy, isolated space for two out of two symmetrically assembled modules. Tension and suspension heighten the unpredictable nature of the thought process and the coming-together of minds.


Credit
Courtesy of the artist
Images : Bérénice Serra
Collection : Marc et Josée Gensollen