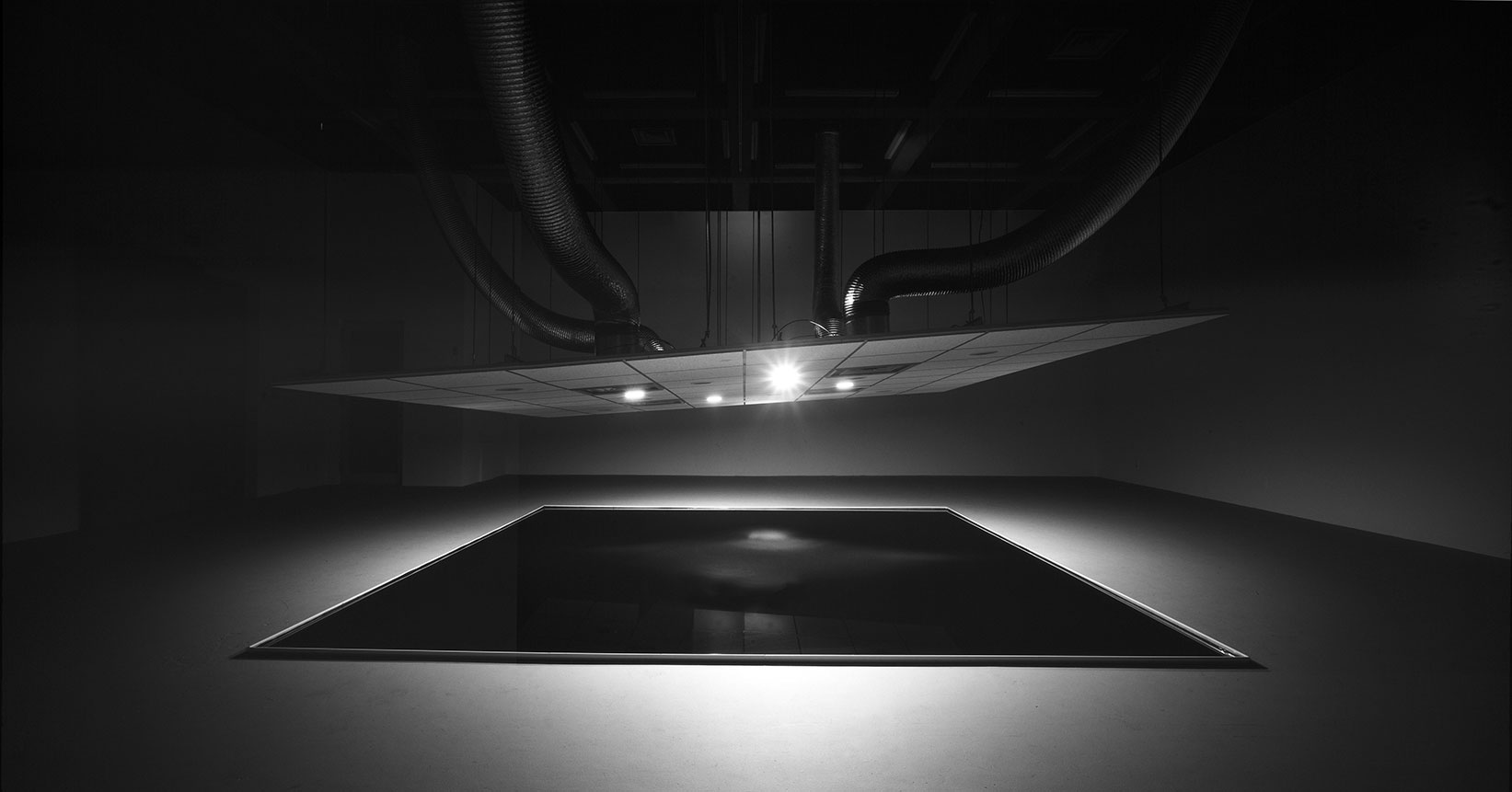 Salaryman's dream
2005

Dimension
4.5 x 4.5 x 0.5 m | 140 m²
Material
Section from a standard suspended ceiling, water, black ink

"Salaryman's Dream" is an emotional object made from standard architectural elements - suspended ceiling and ventilation pipes - that beg to be contemplated. The bowels of the building, its internal flows, are placed centre-stage. The least thing is cause for disquiet: mental absorption into the black water, a faint shimmering on the walls.
Crédits

Courtesy of the artist and Michel Rein, Paris/Brussels ; Galeria Filomena Soares, Lisbon ; Parque Galeria, Mexico DF
With the support of CCA Kitakyushu, Japan
Images : Ken'ichi Miura