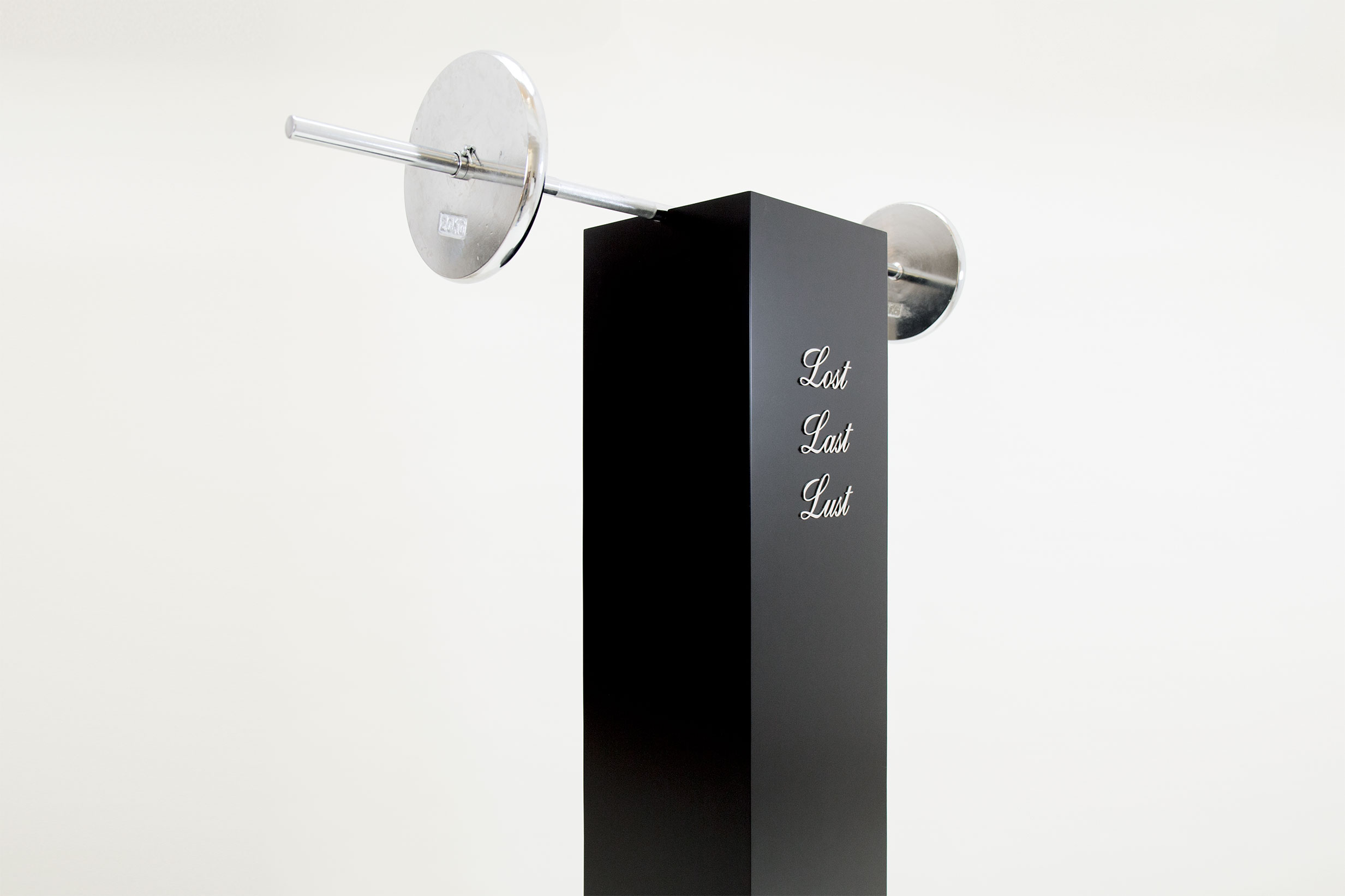 LOST LAST LUST
2007

Material
Painted wood, stainless steel letters, barbell bar with chrome-plated free weight plates
Dimension
167 x 40 x 211cm

Set up on a huge black totem, the barbell is out of reach. Becoming elusive you would be tempted to honor it as the last object of its kind on earth. However the object looks ridiculously small compared to the oversized pedestal. The disproportion of the barbell to its stand leads seems almost pathetic, questioning the overtraining of bodies, and the overdevelopment of images in a society of the spectacle.
"Lost Last Lust" appears like a critical mausoleum to the cult of body. The title is written as an epitaph on a gravestone: Lost hopes and dreams? Last efforts? But still Lust of the body? An absurd behavior we cannot help chasing. Quiet and dead, the piece is cold, and yet a smell still hangs over us, sweating the efforts of our dreams to be superhuman.


Credit
Courtesy of the artist and Michel Rein, Paris/Brussels ; Galeria Filomena Soares, Lisbon ; Parque Galeria, Mexico DF
Private collection