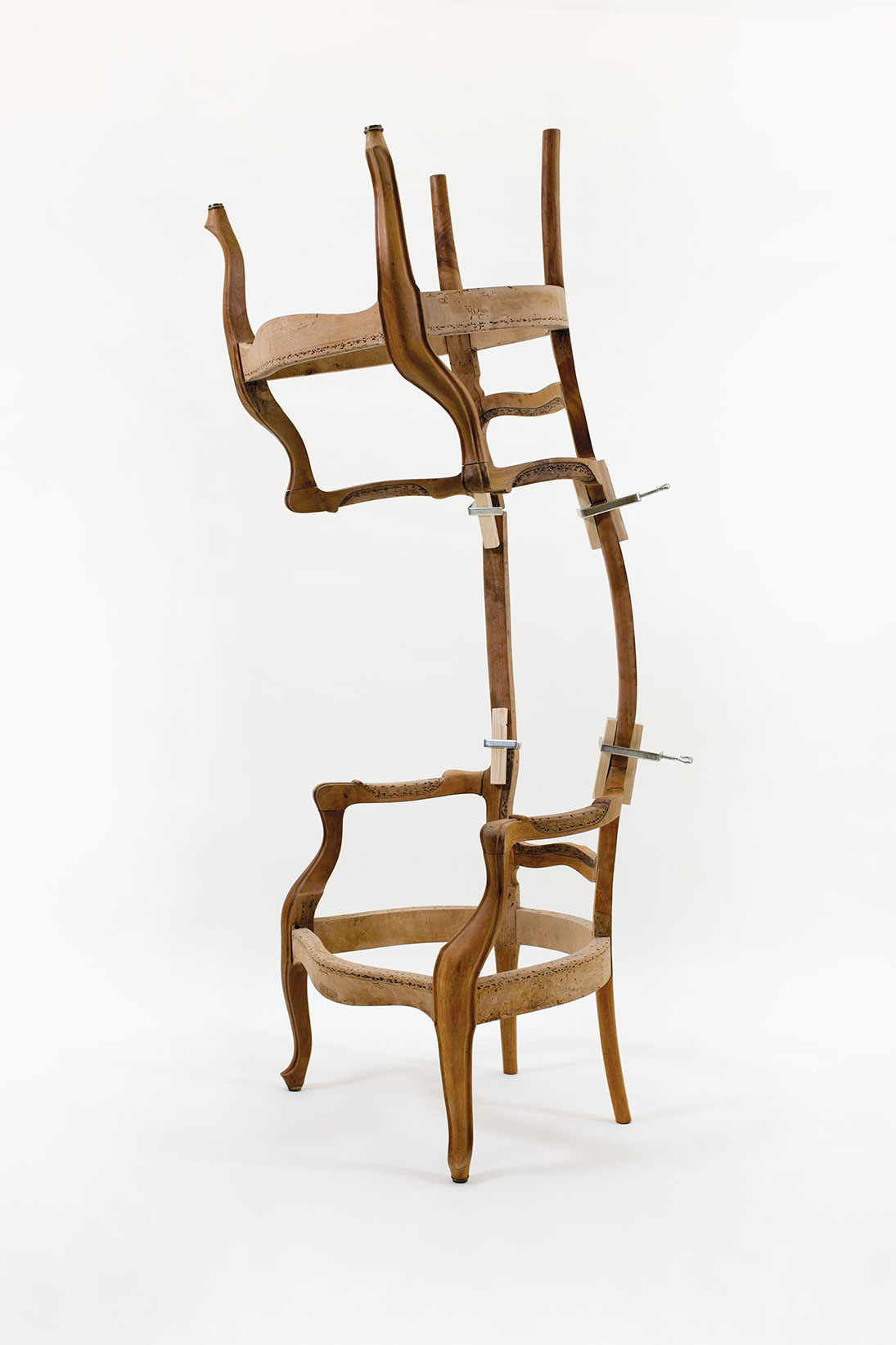 LES LIAISONS DANGEREUSES
2009

Dimension
66 x 55 x 180 cm
Material
Two Napoleon II armchairs, wood

"Les Liaisons Dangereuses" is an uncanny humanized chair made of wood and flesh-colored cloth. A pair of Napoleon III armchairs are intertwined in a sensual and natural way, as they were the fruit of a mutation. At their connection a hole is pierced where your head is ending.
Between coziness and discomfort, you seat and feel enveloped in a topsy-turvy world where a weight is hanging above your head. This piece of furniture in misrepresentation of reality invites to abandon the physical body and to reborn in a mental space.


Credit
Courtesy of the artist and Michel Rein, Paris/Brussels ; Galeria Filomena Soares, Lisbon ; Parque Galeria, Mexico DF