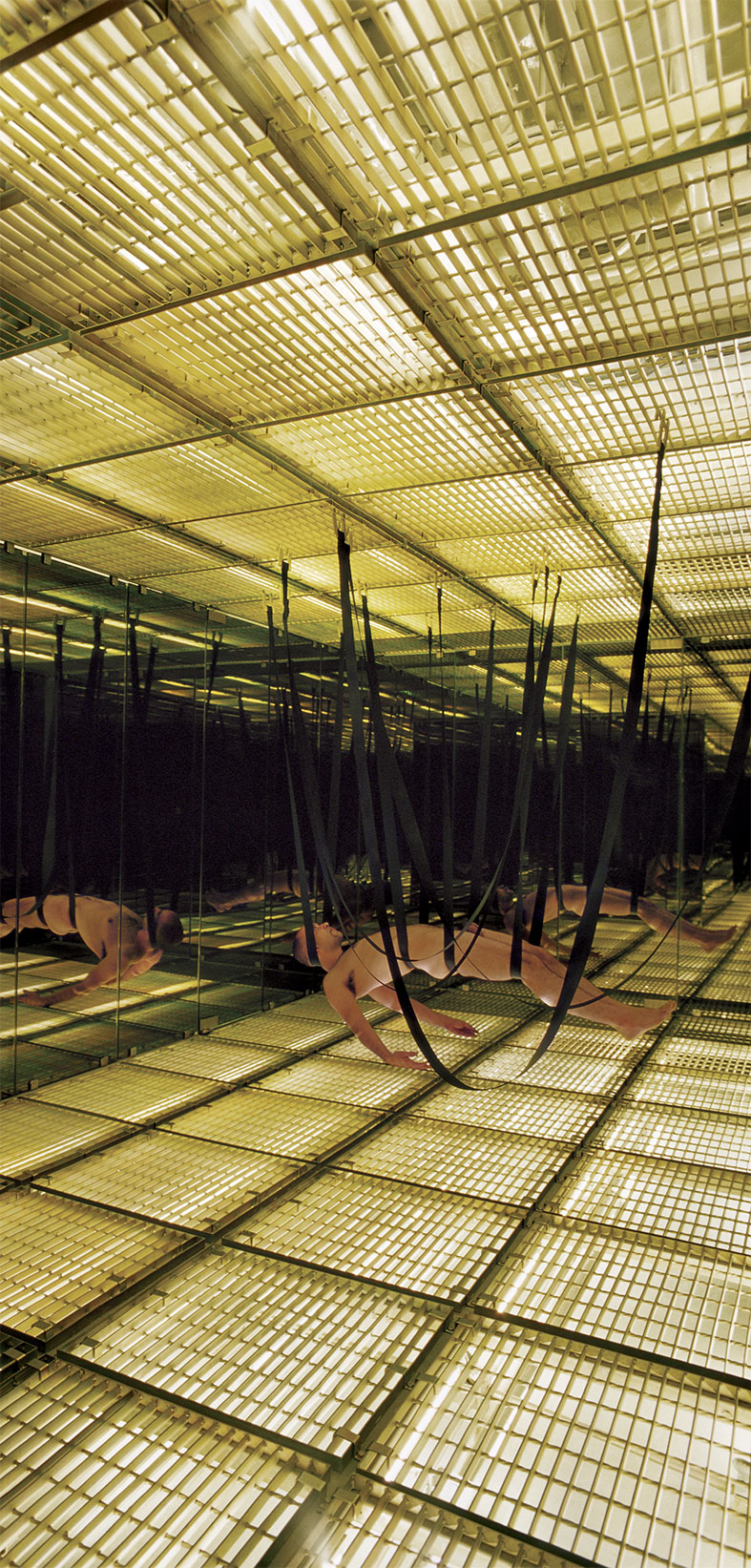 HOME PALACE
2004

Place
Beijing, China
Dimension
14 x 5.3 x 2.8 m | 180 m²
Material
Electro-galvanized steel structure and lattice, untinted glass, straps, standard local furniture

More than other projects, "Home Palace" defines living space as an endless negotiation between public and private, between function and representation. Mirrors are used not to reflect but to indicate an infinite number of combinations. By creating a suspended time in this infinite mirror space, "Home Palace" suggests -prescribed uses.


Credit
Images : Terry Cao