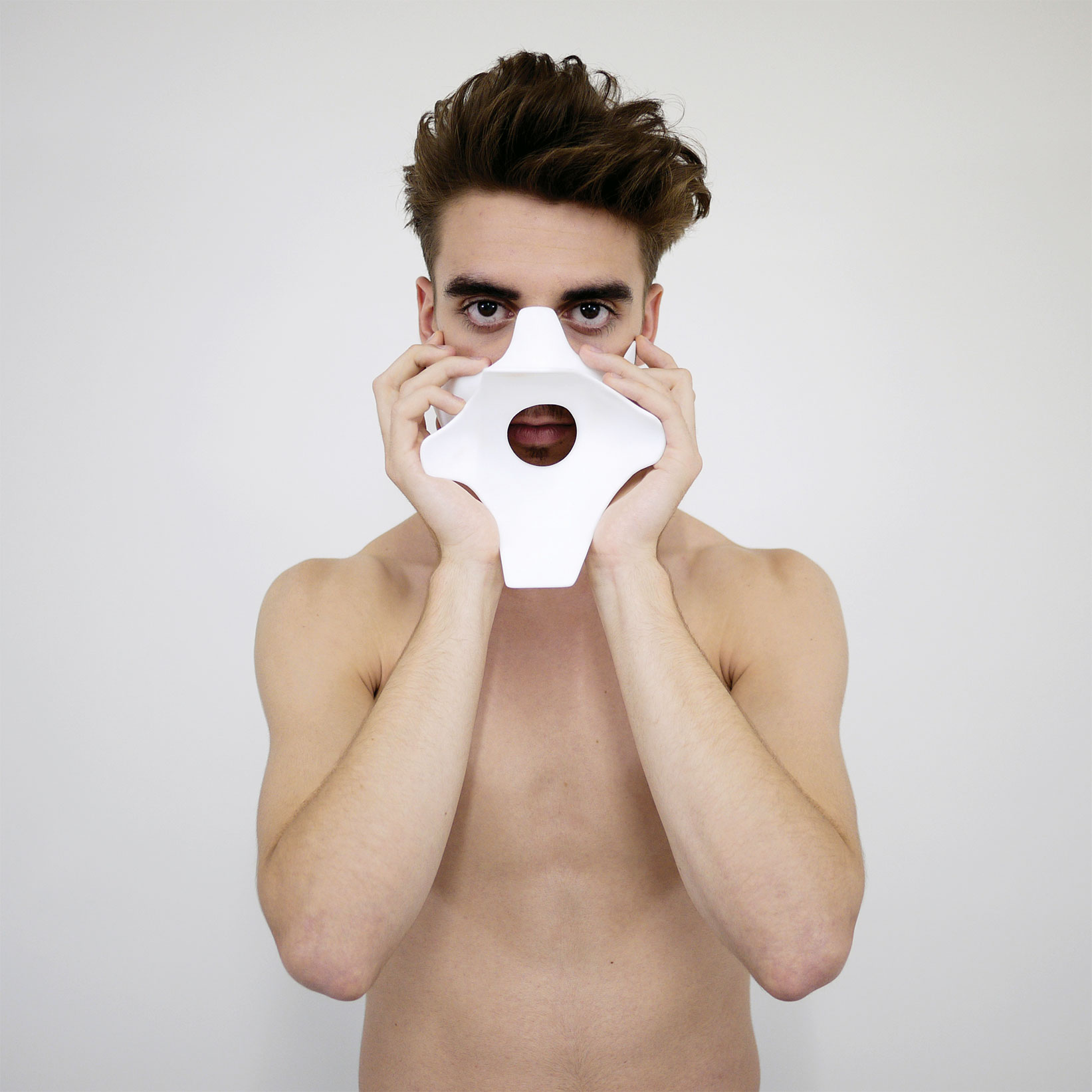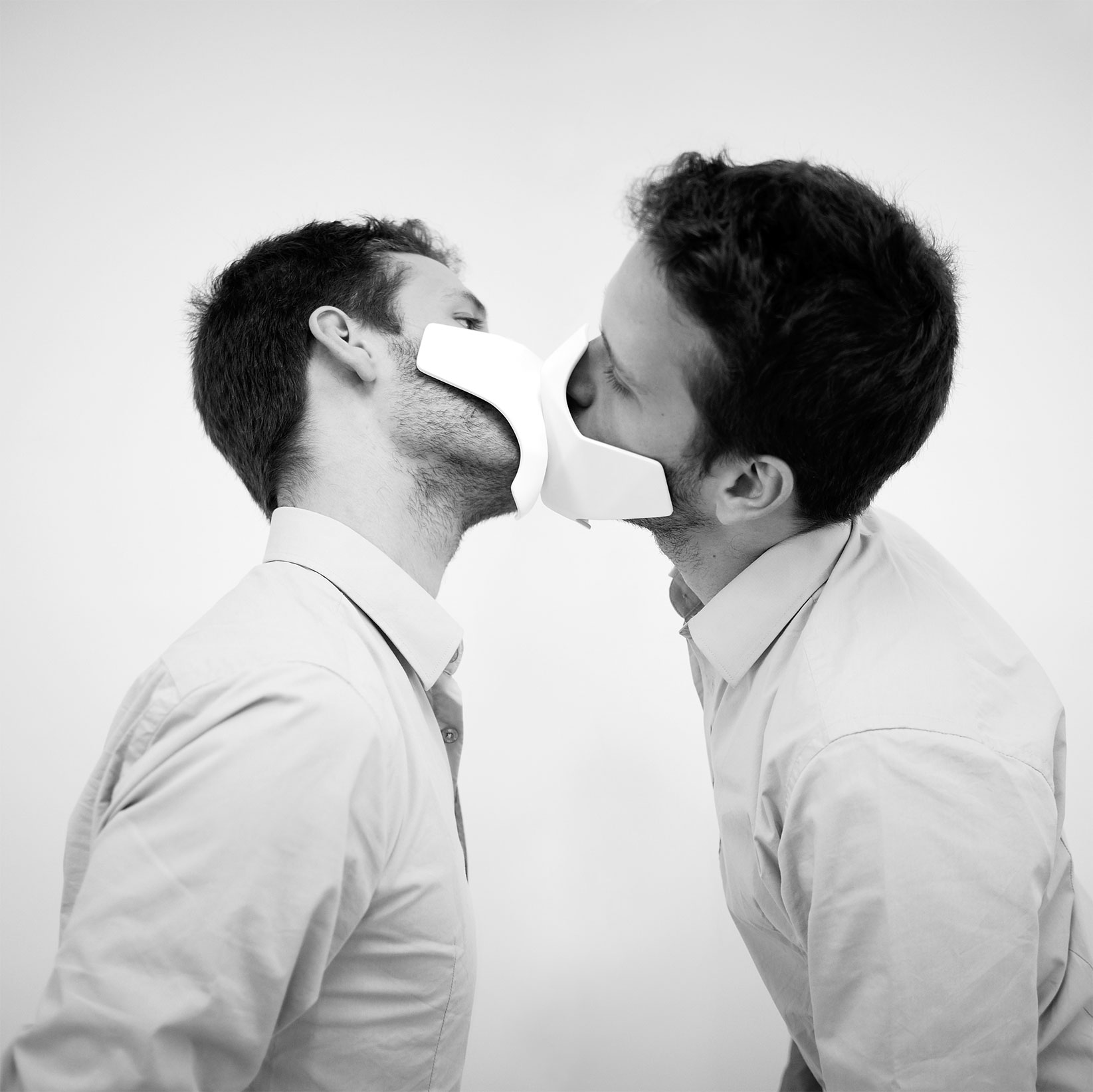 DOPPELGÄNGER
2011

Dimension
17,5 x 15 x 15 cm
Material
3D printing

A white mask is doubled into two parts so that it resembles a sort of mirror kiss. The double entry mask pivots the heads of those who put it on, defining the minimum limits, an immaterial border becoming real.
"Doppelgänger" seems to prevent contact and yet it reveals a link, the meeting of the mouths, which fit into one another through a perfectly traced, proportioned orifice.
Like a hygienist's mask maintained in equilibrium, "Doppelgänger" appears to be like a prosthesis which controls the kiss. "Doppelgänger" forces one face to feel an other, allowing one to slip into his own inner world, with the risk of meeting their alter ego and losing themselves within it.


Credit
Courtesy of the artist and Michel Rein, Paris/Brussels ; Galeria Filomena Soares, Lisbon ; Parque Galeria, Mexico DF