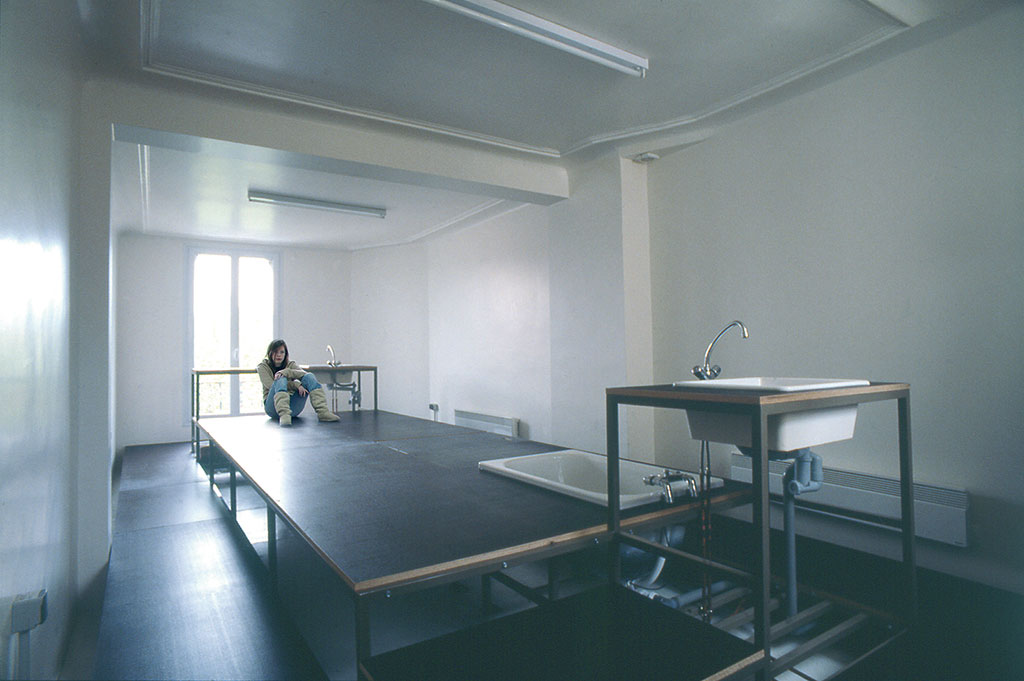 DOMESTIC STAGE
2005
Material
coated steel structure, plank lining, standard fixtures and fittings
Dimension
600 x 350 x 90 cm I 26 m2
Place
Paris 19ème, France.

Domestic Stage spatialises a hybrid programme in which home and workplace, apartment and gallery, are made to cohabit in a confined space. The platform structure is tiered to distinguish between different uses while combining them throughout its length. Furniture becomes architecture in this totally syncretic space.