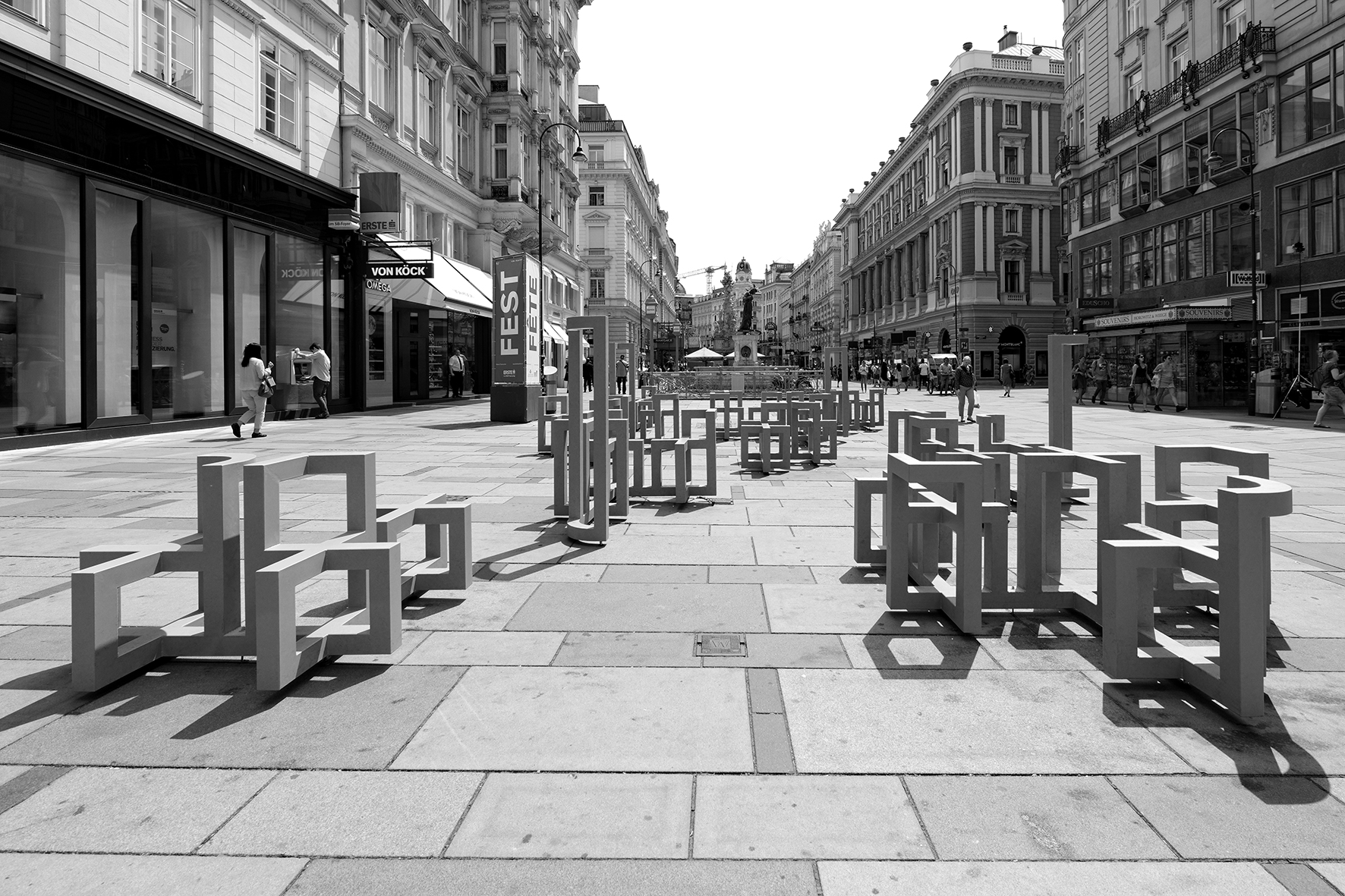 DOMESTIC LANDSCAPE 2.0
2017

Dimension
1200 x 625 x 354 cm
Material
Lacquered welded steel tubes and lightning system


This piece takes the form of a series of furniture bringing the domestic space into the public space. It follows Didier Fiúza Faustino's process of blurring the lines between disciplines. With this installation, the artist transforms the collective space into an intimate space and questions the limits between the public and the private spheres. It goes beyond the mere representation of urban furniture and calls for the interaction of the people crossing, walking, wandering on the Kunstplatz Graben. By its repetitive patterns, the installation stands as a piece in progress that could proliferate and occupy a larger territory, therefore redefining the identity of the public space within the city of Wien.

The installation is composed of a series of 6 pieces unit, made of 2 chairs, 1 low table, 1 pedestal table and 2 screens including a lightning system.
Domestic Landscape 2.0 was temporarily installed in Kunstplatz Graben, Vienna, Austria from May 19th 2017 to November 1st 2017.


Credit
Commissioned by KÖR Kunst im öffentlichen Raum Wien, Austria (Public Art Vienna), 2017
Photographies David Boureau