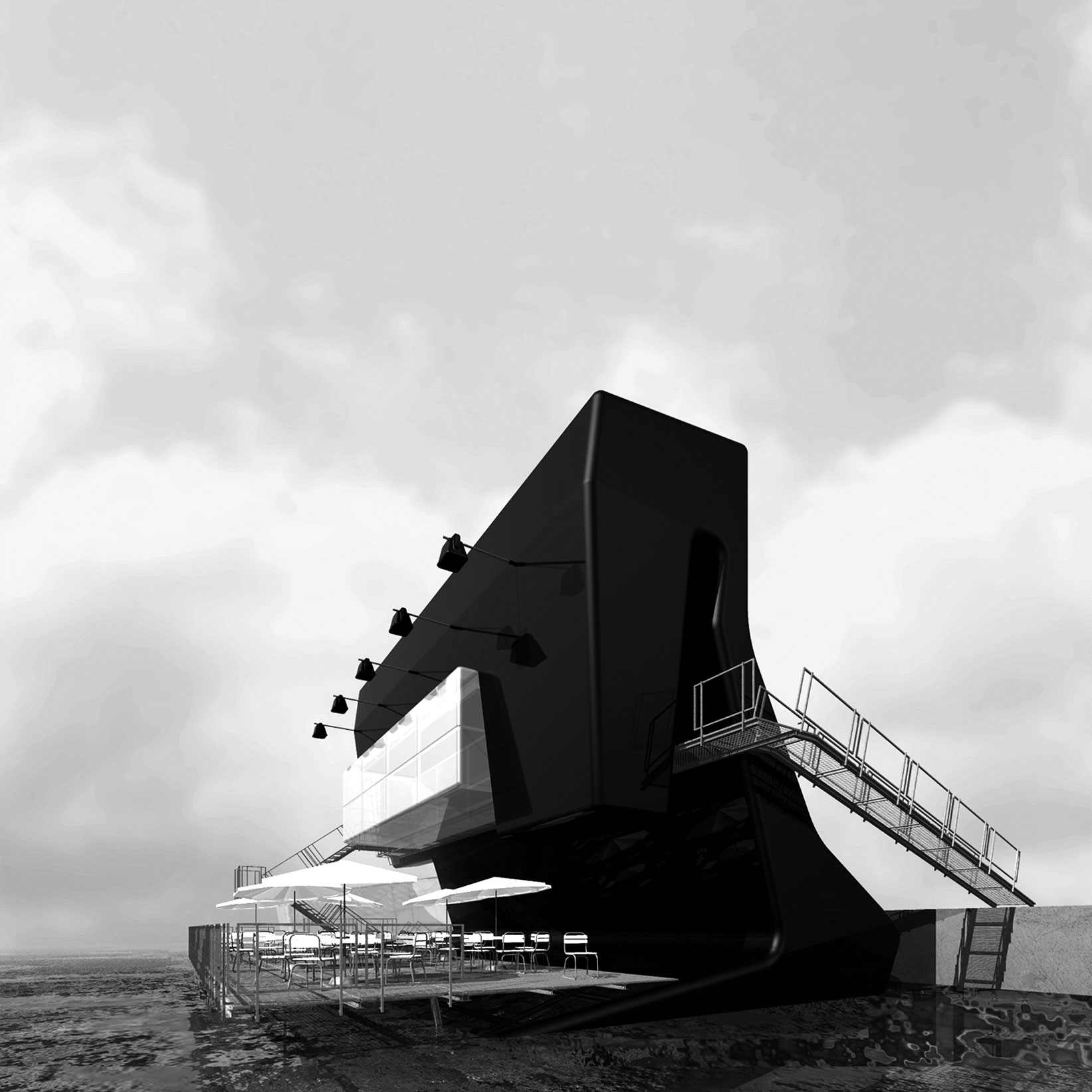 BIZARRE CHERBOURG
2002
Place
Cherbourg, France

Client
-

Material
steel structure, steel panels, coated steel stairs and walkways, glass

Budget
-

Delivery
-

Status
study

Dimension
15 x 24 x 10,5 m I 450 m2

Type
floating art center


A half-emerged, opaque mass, Bizarre Cherbourg...!!? borrows its form from submarines and icebergs. A paroxysm of the minimal monolith, a dark screen on the city, its unfathomable nature sparks desire. Bizarre Cherbourg...!!? is a floating arts centre, a faux building designed as an extension of public space ; it is a monstrous hybrid waiting to be tamed.